Cooking Classes with Maxwell Food Equipment
Register for our Classes
At Maxwell Food Equipment, Inc., we offer not only top-of-the-line kitchen supplies and equipment but also a variety of outstanding cooking classes with some of the best chefs in the area! Our state-of-the-art teaching facility uses the latest culinary equipment and supplies, and our cooks show you how to prepare a wide variety of dishes. Bring your friends and take advantage of our extremely popular and fun cooking classes by registering online or in our store, located at 1212 S. Cliff Avenue in Sioux Falls, South Dakota.
If you wish to attend any of these classes or would like more information, please call (605)-336-2675. You can reserve a spot for the session you'd like to attend, but please register early as seats are limited to 23 per class! The fee for each class in Sioux Falls, SD will be $20.00 per person. Marshall Classes cost $20.00 per person. Our classes are offered in the evenings after business hours. These cooking courses offer a wide variety of culinary dishes, sauces, and drinks. Bring a friend for this fun-filled atmosphere and learn how to become a well-rounded cook with these really popular courses. Sign up now, as they fill up fast!
Please call the store to pre-pay, this will save your spot!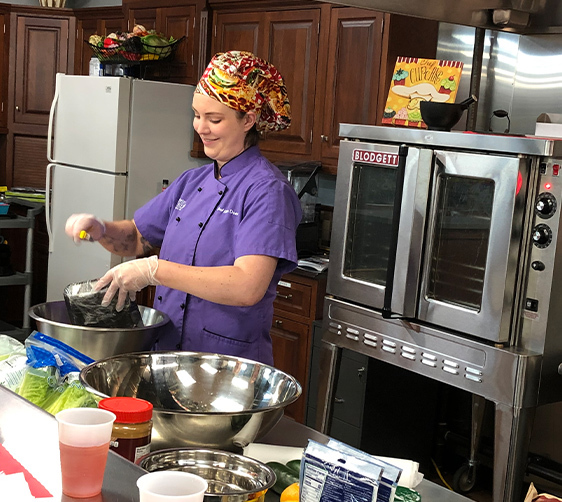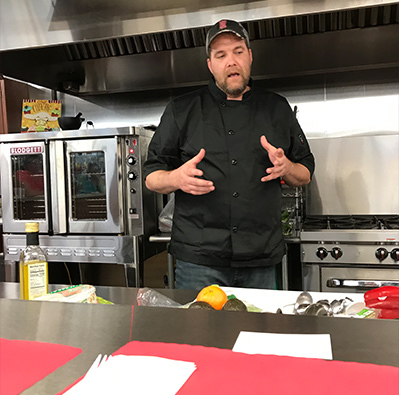 Monthly evening classes, taught by Chef Lance A White or Chef Ellen Doerr
Both Chefs offer classes on a monthly basis in our Sioux Falls location from 6 to 8pm. Chef Lance can also be seen in Marshall, MN. Sign up today, the class fills up fast. You will learn a variety of dishes and styles of cooking that are guaranteed to satisfy! The fee for these classes is $20.00 per person. Chef Lance A White is co-owner and head chef of Chef Lance Catering. A new catering company in Sioux Falls specializing in healthy family meals, and small customized events. You will enjoy his sense of humor and the ease of making his dishes. You may contact Chef Lance at lance@cheflancewhite.com
Chef Ellen is an Affordable Personal Chef who focuses on customizing family meals around food allergies and specialty diets. She quickly evolved into providing meal delivery. Her passion to share her love for food and building a strong local food culture keeps her involved in area events. Chef Ellen is on the list for the Live Well Sioux Falls's Healthier Choice Program! You may contact Chef Ellen at info@siouxfallschef.com
Additionally, we also offer Private Classes and Birthday Parties. Contact JoLynn at our Sioux Falls location at 605-336-2675 to book a party tailored to your next group event!
Sign up for one of our upcoming classes today! To sign up for a class at our Sioux Falls location call 605-336-2675 or Call Brenda in our Marshall location at 507-337-5550.