FIESTA® at Maxwell Food Equipment, INC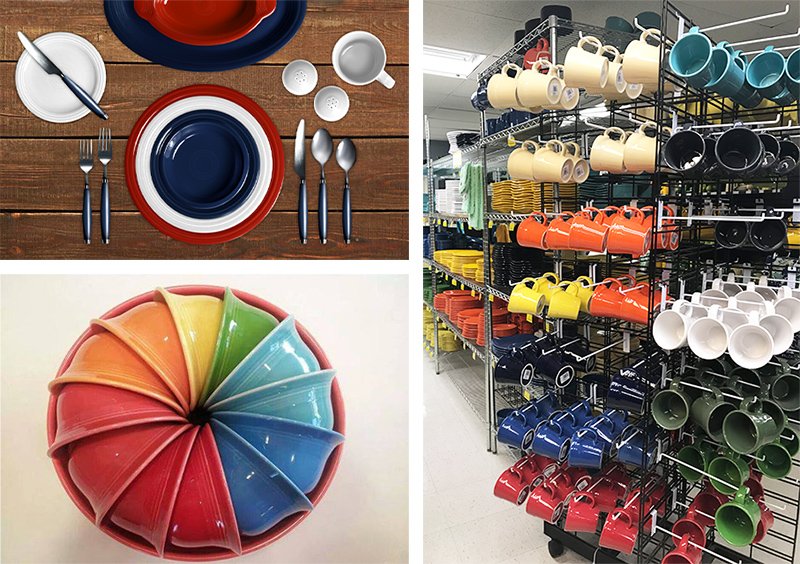 In the seventy-nine years since FIESTA® was first produced, there have been a total of 47 colors in the line.
Today, Homer Laughlin introduces one new color each year and FIESTA has become the leading dinnerware brand in casual tabletop, as well as a consistent leader in bridal registries across America. All the while, collectors have continued to add to the dinnerware to which they were first introduced by their mothers and grandmothers. Today, FIESTA® dinnerware is the most collected dinnerware in the history of the tabletop industry with well over one half billion pieces produced.
Maxwell's started selling FIESTA® in 2006. When we moved to our new location in 2008, we were able to devote a whole room to this iconic china! We sell open stock, round, square and completer pieces in all current colors. The new color for 2019 is Meadow which will be coming in June. Stop in and check out our huge selection, our prices will amaze you. Fiesta® is not available in our Marshall MN location.